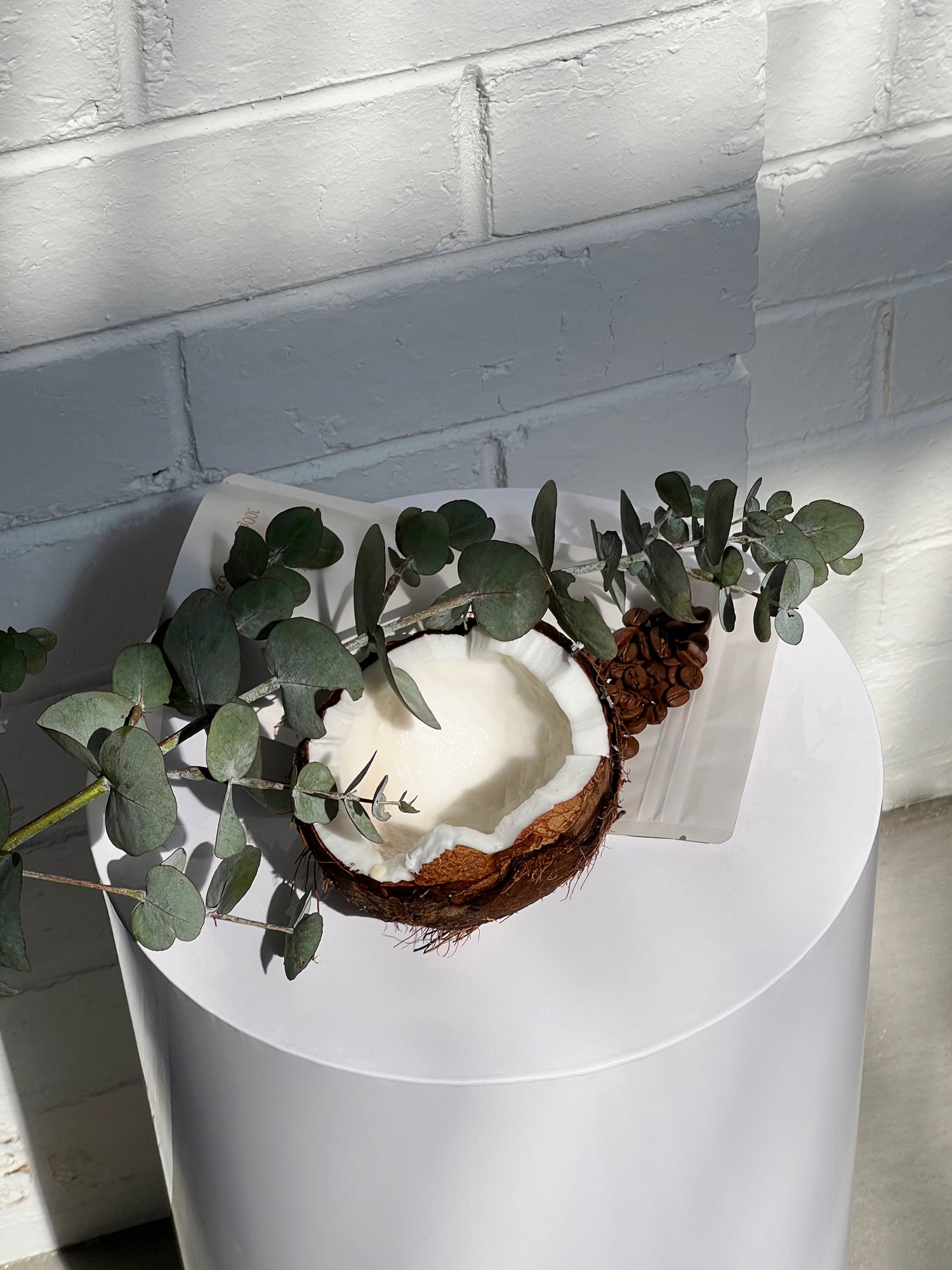 Our Ethos
At ab body, we're committed to a skincare ethos that seamlessly blends your well-being with the health of our planet.
Our dedication begins with the selection of carefully chosen, natural ingredients that not only care for your skin but also honor the earth.
We extend this commitment to ethical sourcing, supporting businesses that share our values and contribute positively to communities.
Embracing sustainability, our refillable packaging reflects our pledge to reduce waste, empowering you to make environmentally conscious choices. Moreover, our minimalist and beautifully designed packaging is not just eco-friendly; it's also a stylish addition to any bathroom, complementing your space while making a statement about your commitment to conscious living.
At ab body, your skincare journey is seamlessly entwined with a mindful, eco-friendly revolution.
Join us in a space where beauty meets sustainability, and self-love intertwines with earth-love. 🌿
BUY NOW
Our refillable jars aren't just containers; they're a chic statement that redefines eco-luxury.
The (BPA free) refillable jar, a beauty in itself, adds a touch of elegance to your vanity. Sleek, minimalist, and endlessly refillable, it's the eco-friendly superstar your skin deserves.
But we didn't stop there – our refill pouches are a burst of practicality and charm. Lightweight, flexible, and oh-so-easy to use, they let you effortlessly replenish your jar while minimizing waste.
So, here's to glowing skin and a planet that shines too! Embrace the beauty of sustainability with ab body. 💚🌿
Shop
Multi-Tasking Ingredients
Coconut Oil 🥥

Wave farewell to dryness as this tropical gem dives into your skin, leaving it ultra-hydrated, irresistibly smooth, and touchably soft. And that's not all – it's like your personal time machine, battling those stubborn signs of aging, leaving you with a captivating, natural radiance that'll make heads turn. But wait, there's more! It's a soothing, calming oasis for your skin, ready to pamper and nurture whenever you need that extra care. Embrace the magic of coconut oil and rock that youthful, glowing skin like never before! 🥥✨

Coconut Paste 🥥

Retaining the unique conditioning and penetrative benefits of Coconut Oil, this decadent butter acts as a gentle yet highly protective emollient for rejuvenating the appearance of dry or damaged skin. Coconut paste's nourishing fatty acids work in harmony to strengthen your skin's defense, creating a barrier that helps soothe and shield against irritation. So, consider coconut paste your loyal guardian, ensuring your skin stays resilient, hydrated, and beautifully protected! 🥥🛡️

Sugar ✨

Sugar is a dynamic exfoliant with its store of Glycolic Acid (AHA) that gently dismantles dead, lackluster skin while encouraging the emergence of fresh cells. This natural humectant draws in moisture, making it a nurturing companion for dry and sensitive skin. What's truly enchanting is how it dissolves upon water's touch, ensuring a gentle escape from your skin & drain.

Bid farewell to dry, lifeless cells & welcome a world of smooth, radiant skin. 🌿🌟🛁

Coconut Nectar 🥥

Laden with the dynamic duo of iron and zinc, along with a treasure trove of 17 amino acids and antioxidants, this elixir becomes the key to your skin's revival.

And that's not all – in the realm of revitalization, coconut nectar showcases its prowess by boasting vitamins C and B, adding an extra layer of radiance to your skin's journey towards rejuvenation.

This is also the beauty that gives our Coconut Scrub it's delicious scent and golden glow ✨🥥
Coconut Scrub - refill pouch
Regular price
Sale price
$30.00 AUD
Unit price
per
Sale
Sold out
Share
View full details